PHG Hockey & Golf Summer Camp
---
---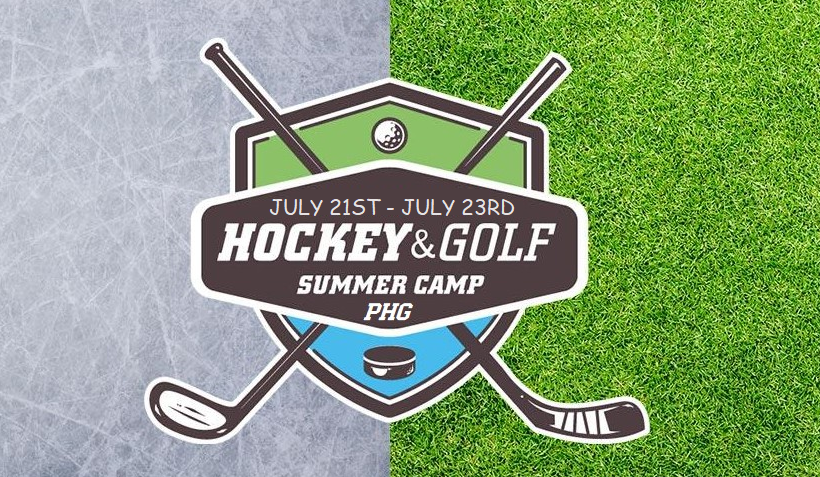 Date: July 21st- July 23rd
Location: TransAlta Tri Leisure-Hockey / Stony Plain Golf Course-Golf
Cost: $175.00 incl. GST
Session 1
Time: Golf Lessons 12:15pm-1:30pm (Tuesday & Wednesday) Hockey Instruction (On Ice) 2:30pm-3:30pm (Daily) 9-Holes 11:45am-1:45pm (Thursday)
Session 2
Time: Hockey Instruction (On Ice) 11:30am-12:30pm (Daily) Golf Lessons 1:30pm-2:45pm (Tuesday & Wednesday) 9-Holes 1:30pm-3:30pm (Thursday)
This 3-day camp focuses on a variety of hockey skills including power skating, shooting, passing and stickhandling. The golf portion of the camp will focus on basic golf swing, putting and chipping with an introduction to basic rules and etiquette of the game.
Each player participates in 1 hour of on-ice skill development, 1.25 hours of golf lessons on the first two days and 9 holes of golf on the final day.
*athletes are responsible for the own transportation to the Golf Course.
**athletes bring their own lunches for the first 2 days. BBQ lunch will be provided prior to the 9 holes of golf on Wednesday.
To Register: Email parklandhockeygroup@gmail.com for payment. Only the first 22 athletes will be accepted in each session. Athletes will be grouped by age.