Power Edge Pro Development Camp
---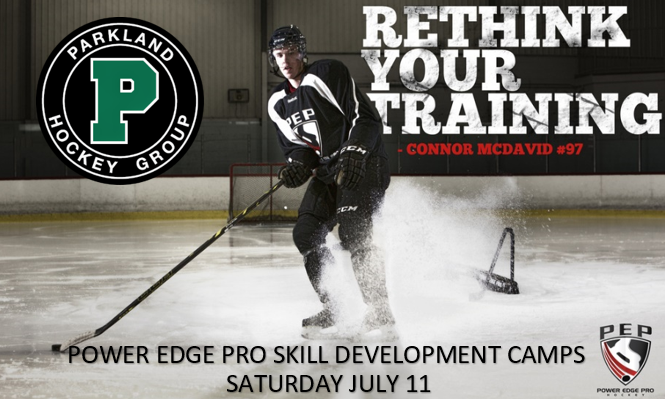 Date: July 11th
Location: Argyll Arena
Cost: $35.00 incl. GST
Session 1
Time: 10:30am-12:00pm
Ages: 9-11
Session 2
Time: 2:00pm-3:30pm
Ages: 12 & up
Power Edge Pro is an on-ice player development system utilizing propriety equipment and training patterns. The system focuses on Reactive Countering Training, engaging multiple motor skills simultaneously to develop a player's performance.
To Register: email parklandhockeygroup@gmail.com for payment. Only the first 20 athletes will be accepted for each session.
*athletes must come fully dressed to the on-ice portion with the exception of skates and helmets.